no longer are an NBCC Approved Continuing Education Provider (ACEP).
Interactive CE Training provides high-quality, interactive, relevant learning events delivered through Zoom, a simple program to access. Registrants will receive information on accessing the trainings at least 24 hours prior to the trainings. ICET provides live support prior to the training for those needing help accessing the training.
Instructors
Dale Bertram, PhD, LMFT (KY; AL; TX)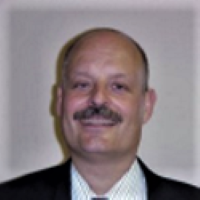 Dale Bertram, PhD, LMFT (KY; AL; TX)
Dale is a Professor of Marriage and Family Therapy at Campbellsville University in Campbellsville, KY. Dr. Bertram has offered the AAMFT Pre-Approved Supervision Refresher Course for the state Associations for Marriage and Family Therapy in Kentucky, Alabama and Texas, as well as for private supervision clients. Additionally, he routinely presents on Erickson Clinicial Supervision, the Principles of MFT Ethics and is co-authoring a book on Ericksonian Supervision.
Mike Rankin, MA, LMFT (KY)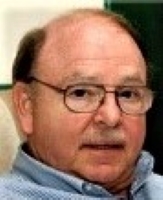 Mike Rankin, MA, LMFT (KY)
Mike is an AAMFT Approved Supervisor who has a private practice in Louisville, KY. Mike formerly was the Executive Director of the Kentucky Association for Marriage and Family Therapy. He is a seasoned supervisor who routinely supervises a number of students and associates who are pursuing MFT licensure. Mike is an experienced workshop speaker, who has presented on MFT Ethics, Ericksonian supervision, and MFT supervision. He is currently co-authoring a book with Dr. Bertram on Eriksonian Supervision.
Tony Watkins, MA, LMFT (AL; KY)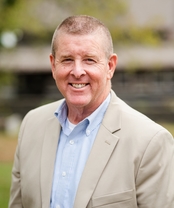 Tony Watkins, MA, LMFT (AL; KY)
Tony is a Marriage and Family Therapist licensed in Alabama and Kentucky. Tony is an AAMFT clinical fellow and AAMFT approved clinical supervisor. Tony is the clinical director of the masters in Marriage and Family Therapy program at Campbellsville University. Tony also provides clinical services through his private practice, Comprehensive Counseling Solutions, LLC, https://comprehensivecounselingsolutions.org/, located in Arab, AL. Tony utilizes his seventeen-plus years of clinical experience providing support for clients with suicidal ideation, couples with conflicted relationships, adolescents and adults with varying relationship, mental health and substance abuse disorders and children with behavioral problems.
As a trainer and consultant, Tony is a Master Trainer for Assessing and Managing Suicide Risk (AMSR), Applied Suicide Intervention Skills Training (ASIST), and Question, Persuade, Refer (QPR). Tony has provided AMSR training to thousands of mental health professionals and as a Master Trainer and provides T4T's to train new trainers. Tony consults with communities and organizations to create suicide-safer communities and provides training for professionals and non-professionals across the county.
Self Paced Courses
Self paced courses are not live. Simply watch the video material and do coursework to receive your certificate.
Upcoming Live Courses
Instructor(s):
DALE BERTRAM
Price: $75
Start Date: Oct 28, 2023
End Date: Oct 28, 2023
Description: Utilization is a key concept in Ericksonian Therapy. In this workshop, participants will develop skill in listening to and assessing client stories with an ear toward utilizing aspects of the client's experience to help them to make changes they desire in their lives. This workshop will be highly interactive as we look at case studies and do utilization exercies.
Instructor(s):
Tony Watkins
Price: $75
Start Date: Oct 30, 2023
End Date: Oct 31, 2023
Description: All mental health professionals in KY are required to complete a 6-hour course in managing and assessing suicide risk. AMSR is the only training currently being offered that was on the National Registry of Evidence Based Practice. Mr. Watkins is one of three master trainers with the Zero Suicide Institute.
Instructor(s):
DALE BERTRAM
Tony Watkins
Price: $325
Start Date: Dec 18, 2023
End Date: Dec 22, 2023
Description: Description: The 15 hour CE Hour course in Technology Assisted Services (teletherapy and telesupervision) meets the requirement of the KY LMFT Board for 15 hours of initial training in TAS. December 18th-8 AM-11 AM-Eastern-The Nuts & Bolts of Online Therapy and Supervision; December 19th-8 AM-11 AM-Eastern-Ethics & Technology; December 20th-8 AM-11 AM-Eastern-Theory and Practice of Online Teletherapy; December 21st-8 AM-11 AM-Eastern-Modes of Delivery of Online Therapy & Supervision; December 22nd- 8 AM-11 AM-Eastern-Case Studies in Online Therapy and Supervision